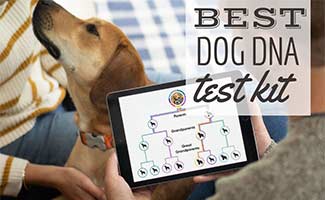 Whether you want to find out which breeds make up your dog or see if he's at a higher risk of developing a hereditary condition one day, an at-home dog DNA test can help you learn a lot more about your furry friend.
What is the best dog DNA test? Companies and test kits can vary pretty widely in accuracy and the detail of results you get. So our experts have done the research for you to bring you our top picks overall and by category.
What's The Best Dog DNA Testing Company?
Here are our picks for the top three dog DNA testing companies overall based on their test offerings, the accuracy of results, customer support, and other factors.
1st Place: Embark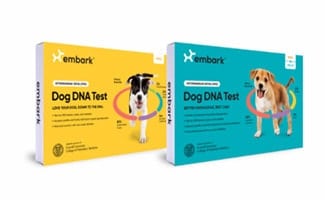 Visit Website
Embark is an industry-leading dog DNA testing company that offers a breed identification test, a health plus breed test, and a test for breeders. Their tests screen for 350+ breeds and 200+ genetic health risks (specificity only matched by Wisdom Panel), as well as 20+ physical traits and ancestry. And their tests identify 200,000 genetic markers, twice as many as other companies.
Embark also has a cool feature unique in the industry — a relative finder that can help you find other dogs who have tested with Embark that are a genetic match with your pup (similar to Ancestry.com).
Embark also has its eye on the latest science in dog DNA testing. The company conducts ongoing research into dog genetic testing in partnership with Cornell University's College of Veterinary Medicine — and you can include your dog's DNA data in their research.
Members of our team and many other customers also report that they think Embark is the most accurate dog DNA testing company.
Prices
Coupon
Embark is having a Summer sale
.
Get
$50 off Breed + Health Kits
with the coupon code: DECODED50
. Use
this link
to take advantage of this offer.
Have multiple pets? Bundle and save when you buy additional Embark Kits (not combinable with other offers):
Save 10% when you buy 2 Breed + Health kits with Coupon Code: MULTIPACK
Save 15% when you buy 3 Breed + Health kits with Coupon Code: MULTIPACK3
Save 20% when you buy 4+ Breed + Health kits with Coupon Code: MULTIPACK4
Use this link to take advantage of these offers and get the best possible pricing from Embark.
You can also visit our dedicated Embark promotions page to discuss current discounts.
Full Embark DNA Review (with our personal experience)
2nd Place: Wisdom Panel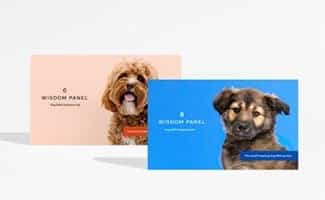 View on Chewy
Wisdom Panel is another well-respected dog DNA testing company. Their two most advanced tests include a breed ID kit and a breed plus health kit. Like Embark, Wisdom Panel screens for 350+ breeds and 200+ genetic health risks — more than other companies. They also run 35+ physical trait tests and ancestry screening.
Although some customers think that Wisdom Panel isn't quite as accurate as Embark, Wisdom Panel's tests are still among the best you can find. And their tests are less expensive than Embark's, so they could be a better option if Embark's pricing is a bit too high for you.
We've also included a couple of Wisdom Panel's older (and less advanced) tests in the pricing section below. These are no longer offered directly through Wisdom Panel's website, but you can purchase them through third-party vendors.
Prices
Coupon
Full Wisdom Panel Review (includes our firsthand experience)
3rd Place: Orivet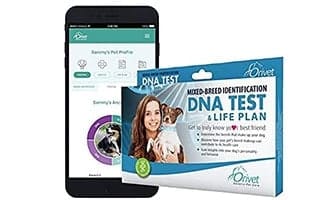 View on Amazon
Orivet rounds out our top picks for the best dog DNA testing company. They offer two tests, one for mixed-breed identification and the other for health screening. With 220 breeds and 150 health conditions, their database isn't as extensive as our top two picks. But it's still better than some other options.
Each test's results come with a personalized life plan that you can share with your vet. And many report that their customer support is excellent. However, they don't offer a breed plus health test, so if you want both, Orivet is expensive.
Prices
Dog DNA Health Screen and Life Plan:

Mixed-Breed Dog Identification DNA Test and Life Plan:

$109.00


Coupon
Best Dog DNA Test Kit By Category
If you're looking for a specific test, it can be hard to choose which one is best since the top companies carry several products. So we've broken down the best dog DNA kits into categories to help you choose one that's the best fit for your needs.
Best Dog DNA Test For Mixed Breeds: Wisdom Panel Essential DNA Test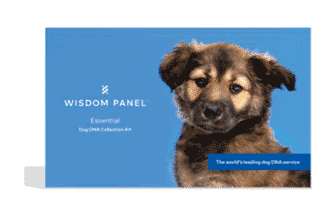 View on Chewy
The Wisdom Panel Essential DNA Test screens for 350+ breeds, types, and varieties and identifies your dog's breed makeup down to 1%. This kit also screens for 35+ traits and 25+ medical complications, like MDR1, to help identify risks before your pup has medication or a surgical procedure. It also traces your dog's ancestry back to his great-grandparents.
Although Embark's Breed ID kit also screens for 350 breeds, Wisdom Panel's test is less expensive and includes additional screening, making it the best bang for your buck as the best dog breed DNA test.
Price
Best Dog DNA Health Test: Embark Breed + Health Kit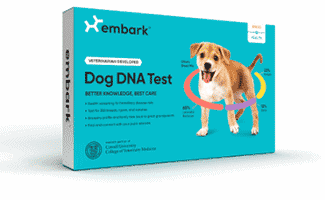 Visit Website
Embark's Breed + Health kit is a comprehensive dog DNA test that screens for 200+ known canine genetic disease risks, breed identification, 20+ physical traits, ancestry, and a relative finder. This test identifies 200,000 genetic markers, twice as many as other companies, so it's more accurate than many. Your test results include a detailed vet report to help you and your veterinarian plan the best care for your dog.
The catch is that all this information doesn't come cheap. It's the most expensive kit that we've tested and reviewed. Wisdom Panel has a fairly similar health plus breed kit for about $40 less, but it doesn't include a relative finder. However, many customers say that Embark is more accurate than Wisdom Panel.
Price
Best Dog DNA Test For Purebreds & Breeders: Paw Print Genetics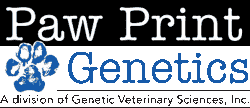 Visit Website
Do you have a purebred pup, or are you a breeder? Paw Print Genetics offers dozens of breed-specific disease tests that assess your dog's risk of developing or passing on a disease. Each test is for a single disease, but they offer discounts with each additional test ordered for the same dog. The more tests ordered, the greater the discount. Their website allows you to search tests by breed, disease/trait, or symptom.
They also offer breed-specific coat color/trait tests, a parentage test, and a DNA profiling test you can use to ID your dog if he gets lost or stolen. Paw Print Genetics doesn't provide breed identification and has a very small number of mixed-breed tests.
Prices
Disease Test: Starts at $80 (discounts for each additional test ordered)
Color/Coat Test: Starts at $80 (discounts for each additional test ordered)
DNA Profiling Test: $49
Parentage Test (puppy, dam, or sire): $30
Clear by Parentage Test: $19
Best Affordable Dog DNA Test: DNA My Dog Breed Identification Test (Sold By EasyDNA)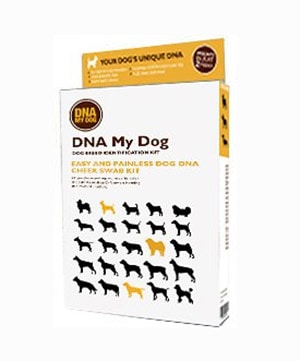 View on EasyDNA
If you're on a tight budget and looking for the best dog DNA test for the money, you may want to consider DNA My Dog's breed identification test. You get a report on your dog's breed makeup, as well as a guide to what kind of personality traits, behaviors, breed-related health concerns, and exercise needs you can expect from each breed in your dog.
The report gives you the percentages for each breed in your dog, everything from dominant to trace-level matches. However, DNA My Dog has far fewer breeds in its database (95), so you won't get the level of accuracy and detail you would with Embark, Wisdom Panel, or Orivet's tests. But DNA My Dog is the least expensive among the pack.
Price
DNA My Dog Breed Identification Test: $79
Coupon
Learn About EasyDNA's Dog Allergy Test
Be Sure To Consult With Your Vet
You shouldn't make any major medical decisions solely based on at-home DNA test results. If the test finds that your pup has a genetic mutation and is at a higher risk for developing a certain disease, it doesn't mean that he will. We strongly recommend that you share the health results you receive from your dog's DNA test with your veterinarian.
Frequently Asked Questions
Here are some questions our readers frequently ask about dog DNA testing. Don't see your question here? Ask us in our comments section.
How Does Dog DNA Testing Work?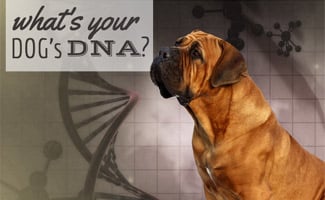 The best at-home dog DNA tests make the process super easy. You simply order the test online, take a simple cheek swab sample from your dog, place the swab in the provided container, and mail it back in a prepaid envelope. You'll receive your results in a few weeks (turnaround varies by company).
How Can DNA Testing Benefit My Pup?
Health risk testing can tell you and your vet if your dog has a genetic predisposition for specific diseases he could develop one day. And even knowing your dog's breed mix can help you and your vet become more informed since each breed has specific health concerns. Our guide to dog DNA testing includes more detailed information about what you can learn from a test, the benefits, the accuracy of tests, and more.
Is Pet Insurance Worth It For My Breed?
If your dog's DNA results show that your dog is at a higher risk of developing one or more health conditions, you may want to be proactive and purchase pet insurance to help you manage your finances in case of illness. Pet insurance doesn't cover pre-existing conditions, so it's important to get a policy before significant health issues arise. Our best pet insurance article tells you which plans and policies are best by category. Our experts cover dogs, cats, puppies, policies for multiple pets, best value, best for preventative care, and more.
What are you hoping to learn from your dog's DNA test?