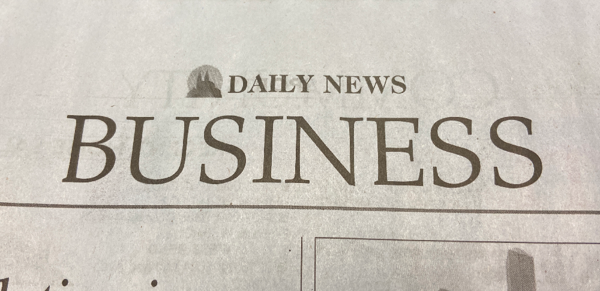 GERMANTOWN — Germantown-based company Essential Research announced a new product on Nov. 16 that claims to remedy accidental chocolate ingestion in dogs and will begin selling it online this December.
Thousands of dogs are hospitalized each year due to accidental chocolate ingestion in the United States. Essential Research LLC developed and patented a remedy they call Chocolate Rescue for Dogs to address this problem. Chocolate Rescue for Dogs is the only at-home remedy for chocolate ingestion in dogs, according to the company's press release announcing the product.
The remedy works by absorbing the toxins from chocolate while in the dog's stomach before they can harm the dog. These toxins are caffeine and the chemical theobromine, two substances contained in chocolate that can lead to muscle tremors, seizures, or potential death in dogs. The remedy ignores other substances in the dog's stomach, leading to few or no side effects, according to Essential Research.
"I developed Chocolate Rescue after Leo, my own golden retriever, was saved by an emergency veterinarian after eating an entire bag of dark chocolate," said Essential Research CEO Amadeus Benitez. "Even though Leo is safe, I felt like there had to be a better solution than to rush your dog to the vet. What if I had lived hours away from the nearest 24hour veterinarian? What If I couldn't afford to pay the $900 bill? Recognizing the need for a product like Chocolate Rescue, I set out to find a cure."
Essential Research conducted a review of the scientific literature to identify the potential effectiveness of crystalline aluminosilicate composition, the key to the product's effectiveness. Toxins bind to the composition and safely pass through the dog's intestinal tract. In lab tests, 100 percent of treated animals survived, according to Dr. Carrie Cook, research director for Essential Research.
Chocolate Rescue for Dogs works best when given within one hour of chocolate ingestion, according to Essential Research. If an owner suspects that their dog has eaten chocolate, they can feed the beef-flavored chew to their dog like a treat.
Chocolate Rescue for Dogs will be available for retail sale in December through the website, www.chocolaterescuefordogs.com.