There's a lot for pups to love about Utah. From the snow-dusted mountains and babbling creeks to the green parks and ideal summers. Whether you're a first-time dog owner or a long-time lover of pets, having pet insurance is a way to have peace of mind should Fido get bitten by a snake or sprains a paw while hiking. We'll give you some options and more information to help you decide which is the best fit for your pup in the Beehive State.
Article Overview
Most Popular Breeds In Utah
Your dog's breed is one of the most significant factors used to determine your policy's cost. Here are the most popular dog breeds in Utah.1
Miniature Schnauzer
How Much Does Pet Insurance In Utah Cost?
We ran sample quotes for pet insurance plans in Utah from our best-rated pet insurance providers (see below) based on the popular dog breeds listed above. All of the examples are for healthy pets with no pre-existing conditions (generated in July 2021). You should run your own quote to get an estimate of how much pet insurance will cost for your pet.
Dog Insurance In Utah Cost Examples
As you can see, prices vary widely depending on the dog's age, location, and breed. Pet insurance in Salt Lake City is typically more affordable than in more rural towns where vet care is less accessible. You can also adjust the monthly premium by raising or lowering the deductible or reimbursement percentage. Read our pet insurance comparison to learn more about the differences in deductibles, reimbursement levels, and payout options by each company.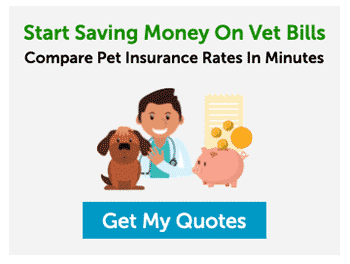 When comparing pet insurance, you should always consider what coverage you need in addition to the cost. Some companies also offer wellness plans to help cover your routine, preventative care costs.
We recommend getting quotes from at least three different companies to know your range of coverage options and prices. You can obtain free quotes from multiple top-rated insurance companies here. Always read the policy's fine print for exclusions or waiting periods. And if you have any questions, we encourage you to call the insurance company to clarify before signing up.
Note: The monthly price will likely increase slightly each year as your dog ages and has more health concerns. Vet costs also rise over time, making pet care more expensive.
Pet-Friendly Places In Utah
Utah ranks 43rd in the most pet-friendly states in the country. There are 2.4 pet shelters and 2.5 pet-friendly restaurants per 100,000 residents, and 59% of Utahans are pet owners.2
Here are some pet-friendly places and tips for dogs in Utah:
National Parks And Campgrounds – Dogs must be on leash in national parks and campgrounds. In many areas of the national forest, dogs can run free, but be aware of your surroundings and animals in the wild.
Salt Lake City – The capital of Utah, Salt Lake City, is home to dozens of parks, restaurants, and brewpubs with outdoor dining. Tanner Dog Park has 13 acres of off-leash trails. In addition, The Gateway, an outdoor shopping center in the heart of downtown, welcomes leashed dogs (and some retailers allow them inside).
Park City – Located about 30 minutes east of Salt Lake City, Park City is another popular dog-friendly city. Known as a ski town, it's also notable for hosting the Sundance Film Festival. Several resorts and RV parks allow pets, including The St. Regis ($150/stay for up to three dogs (max. 80 pounds)) and the Newpark Resort Townhome ($100 per dog of any size).
Dog Insurance In Utah Story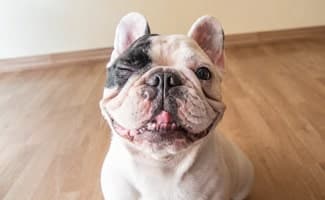 Below is a real-life pet insurance story from a Healthy Paws (a top-rated pet insurance provider) customer in Utah.
Dog Name: Unknown
Breed: French Bulldog
Location: Logan, UT
Illness: Upset stomach
Total Vet Cost: $2,486
Reimbursement: $2,137
Amount Customer Paid: $349
Great pet health insurance! The policy is easy to understand, the coverage is great (and affordable), and the response time from claim submission to payout is unbeatable. I've had policies with three different pet health insurance companies, and Healthy Paws is by far the best. I wish my own health insurance company was as straightforward and responsive!
Should I Get Pet Insurance?
Sadly, a pet's health can change at any moment. Your dog can go from healthy and jumping to sluggish and throwing up in minutes. That's why many pet parents have pet insurance to help cover unexpected medical bills. That way, when emergencies arise, you don't have to worry about the cost of care for your pet and can instead focus on providing treatment and love. Learn more about why pet insurance may be worth it for your family.
What's most important to you when considering a pet insurance policy?
Sources: [1] Penn Live, [2] Joy Organics