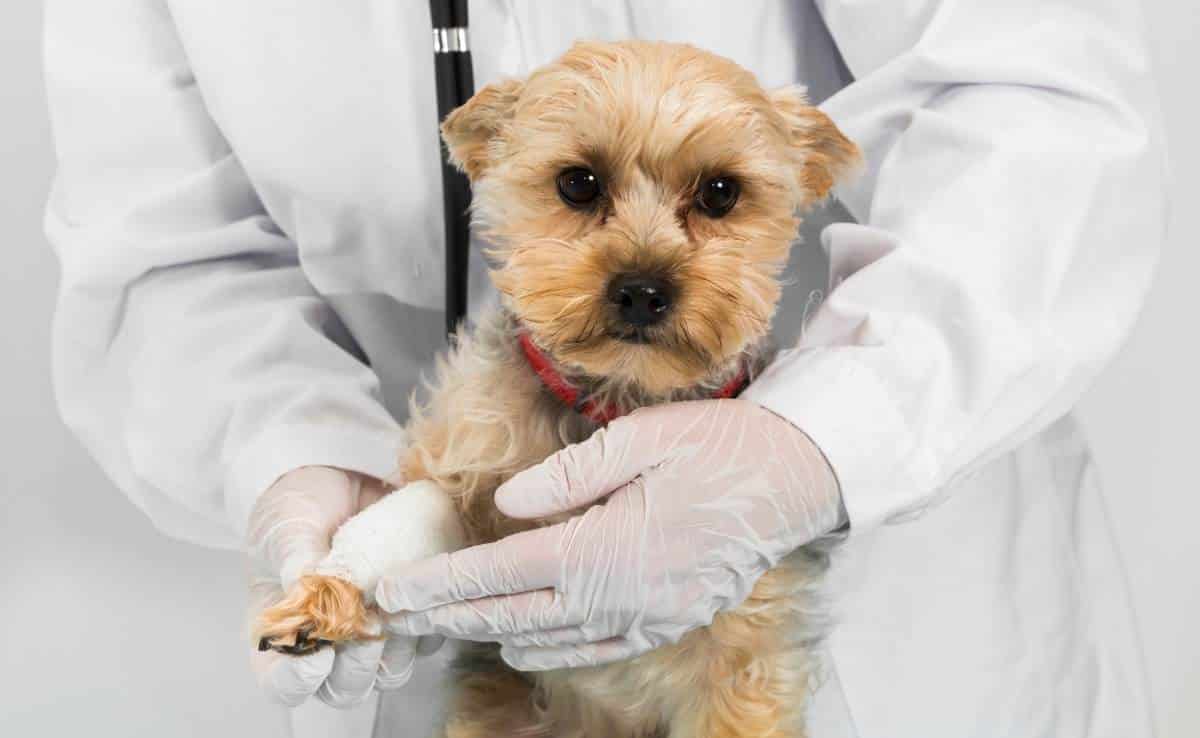 Most are familiar with State Farm, a large U.S. insurance company that provides reliable home, auto, rental, and other policies. But did you know "State Farm is there" for our furry friends as well? State Farm pet insurance policies are offered through a partnership with Trupanion, a well-established pet insurance provider. State Farm Insurance for pets is identical to what Trupanion offers independently.
Trupanion has one simple plan offering 90% reimbursements, no payout limits, fast claim processing, and vet-direct pay at participating clinics. Here, we'll give you a brief overview of this plan's other features, coverage, and cost. You can find more detailed information in our Trupanion Pet Insurance review.
State Farm Pet Insurance Overall Rating
3.1/5.0
Every year our pet insurance experts read through each company's policies to provide detailed and current comparisons and information regarding how a provider fares against others in the industry. We also speak with customers, read online feedback, and communicate one-on-one with pet insurance companies to obtain a well-rounded, unbiased analysis of a company's standings.
Our team rates pet insurance companies based on several factors, including A.M. Best ratings (an indicator of financial stability), claim processing reputations, contract coverage, customer service, pricing, plan customizations, and more.
Pros & Cons Comparison Table
| Pros | Cons |
| --- | --- |
| 90% reimbursement with no payout limits | Quotes tend to be among the most expensive compared to competitors |
| Offers optional benefits for additional expenses that cover acupuncture, physical therapy, hydrotherapy, behavioral modification training, and therapy | One-time $35 administration fee ($25 in WA and $0 in MD and MI) |
| Hip dysplasia has no age restrictions (but a 30-day waiting period) | Policies have a 30-day waiting period for illnesses (the industry average is 14) |
| Offers enrollment from birth | No multi-pet discount |
| 30-day money-back guarantee | Pets aren't eligible for enrollment after 14th birthday |
| Pet is covered in the U.S., Canada, and Puerto Rico | No wellness plan |
| Claim processing averages 2 days | Doesn't cover exam fees |
| Vet direct pay option at participating clinics | |
Purchasing This Policy Through State Farm vs Trupanion
So, why not just get your policy directly from Trupanion? The benefit of going through State Farm to get a Trupanion pet insurance policy is that you could be eligible for a bundle discount if you have an existing State Farm policy in another line of business (i.e., auto, homeowners, renters, etc.). You can get a quote and find a local agent through State Farm's website. If you don't have an existing State Farm policy, it likely makes more sense to purchase a policy directly through Trupanion.
Consider All Your Pet Insurance Options
Although State Farm/Trupanion can be more expensive than some competitors, the policy options are much less complicated than most other pet insurance providers. And vet direct-pay is an excellent feature for people who are unable to pay upfront and wait to be reimbursed.
When choosing pet insurance, it's important to consider and get quotes from several different providers. We've reviewed more than a dozen companies and have chosen the best pet insurance companies based on coverage, customer service and reputation, claim processing, price, plan customizations, and more in our pet insurance reviews.
Tagged With: Review, Reviewed By Insurance Agent